Virteasy Dental is being rebuilt on the Unreal Engine. The only true Next Gen dental simulator.
With input from Ziauddin University in Pakistan we are adding in water spray to the Virteasy simulation.
Following a request for simulating the exposure of the pulp we are working on integration of blood.
-- university collaborations --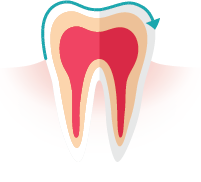 Made in collaboration with The University of Sheffield. These exercises offer the first validated assessments on Virteasy Dental.
-- waiting on partners --