Virteasy Dental haptic SOLUTION
Virteasy Dental Haptic Simulator
The Virteasy Dental Haptic Simulator allows you to do many things. Here's just a few…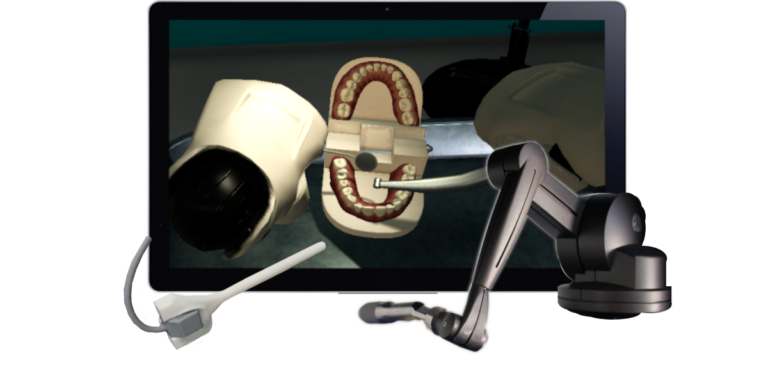 Haptic tools and dental mirror
With Virteasy Dental you can hold a haptic device for your dental tool in one hand and an accurate tracking device in the other to perform two-handed treatments.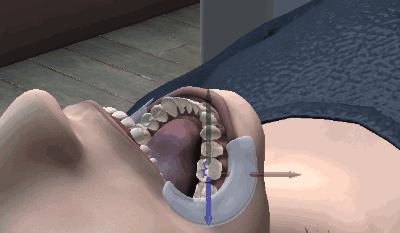 Full VR patients and Scenes
No longer are you constrained to floating teeth, and patient heads. Virteasy provides a fully virtual patient and scene to immerse students in their learning.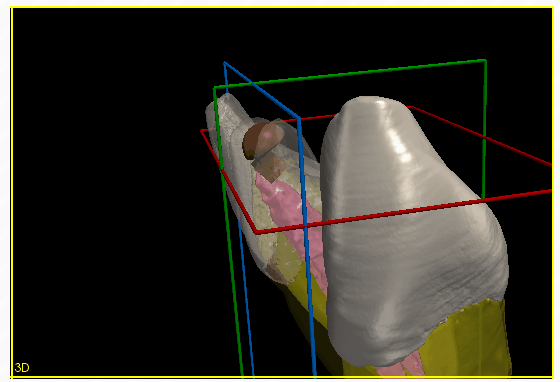 Virteasy Editor is a powerful tool to be able to import patient scans, define caries and fully control your specific cases to take learning to the next level.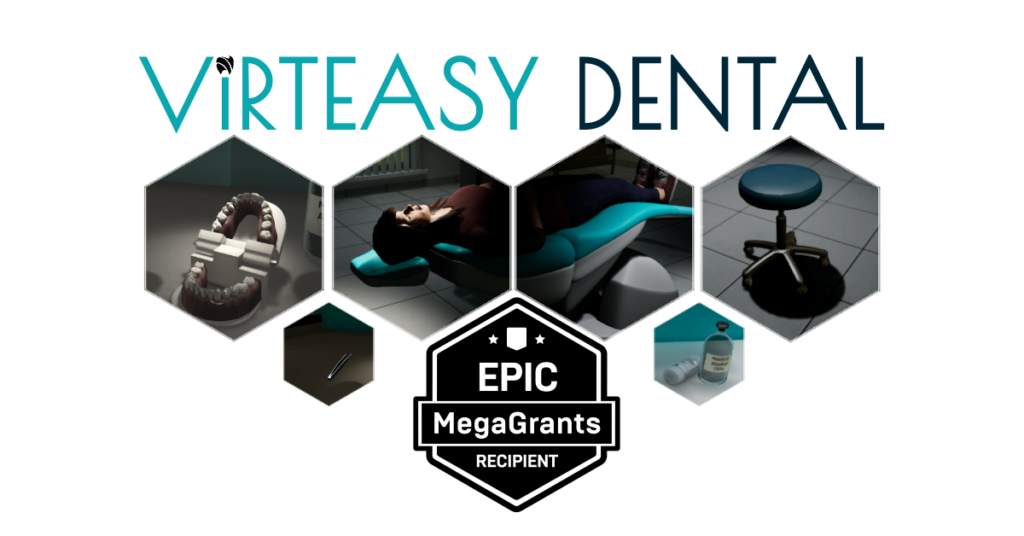 We've received an Epic Mega Grant which is allowing us to bring Virteasy Dental onto the Unreal Engine. Offering simulation possibilities above and beyond the competition.
MORE FEATURES THAN EVER BEFORE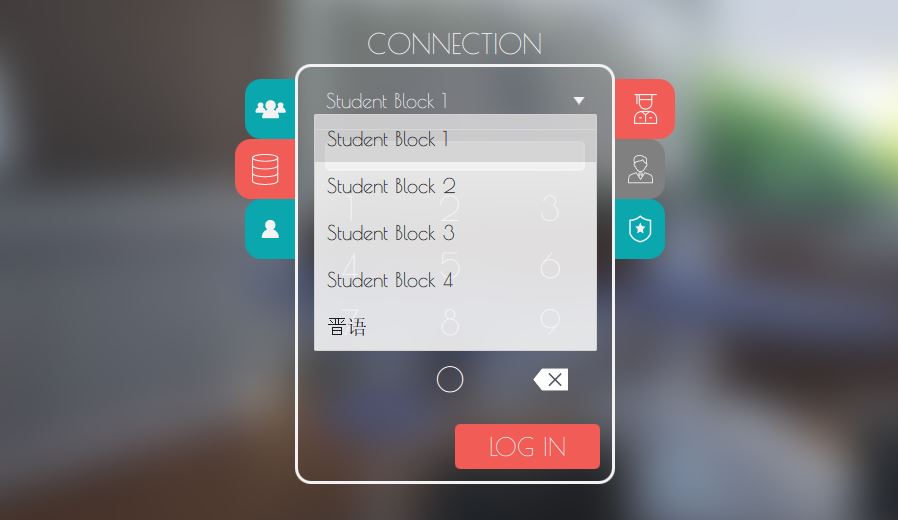 Using LDAP, students can use their existing university logins to access the simulators and their exercises.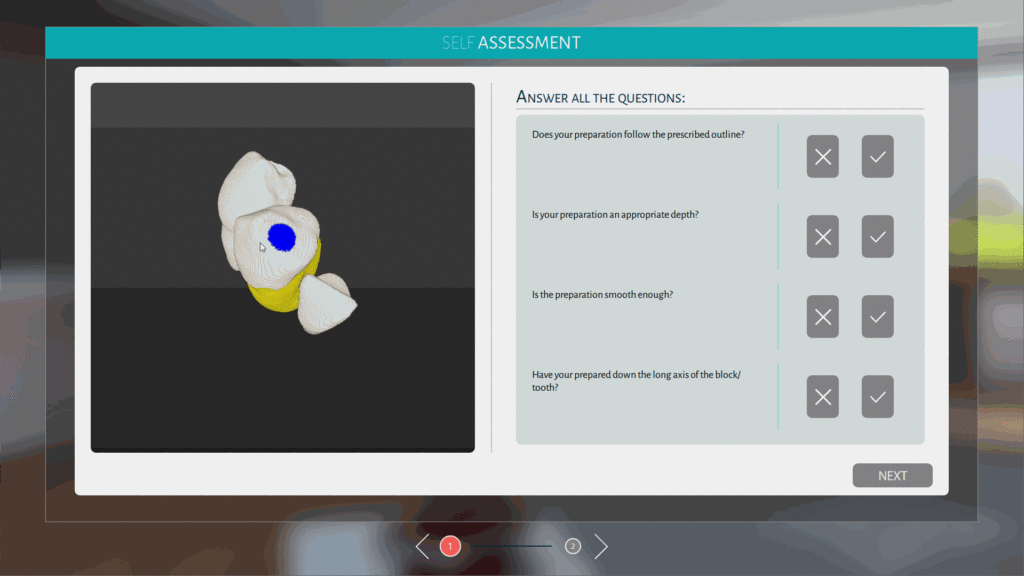 Let students be their own judge and feedback to teachers about what they think they did right or wrong.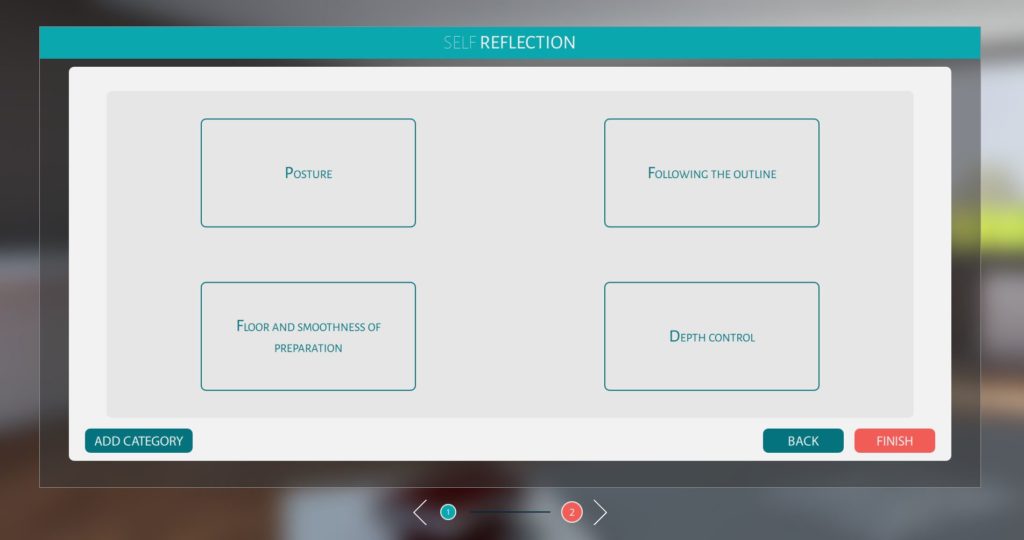 Teach students to be self-reflective at the end of each exercise by allowing them to comment on their posture, positioning etc.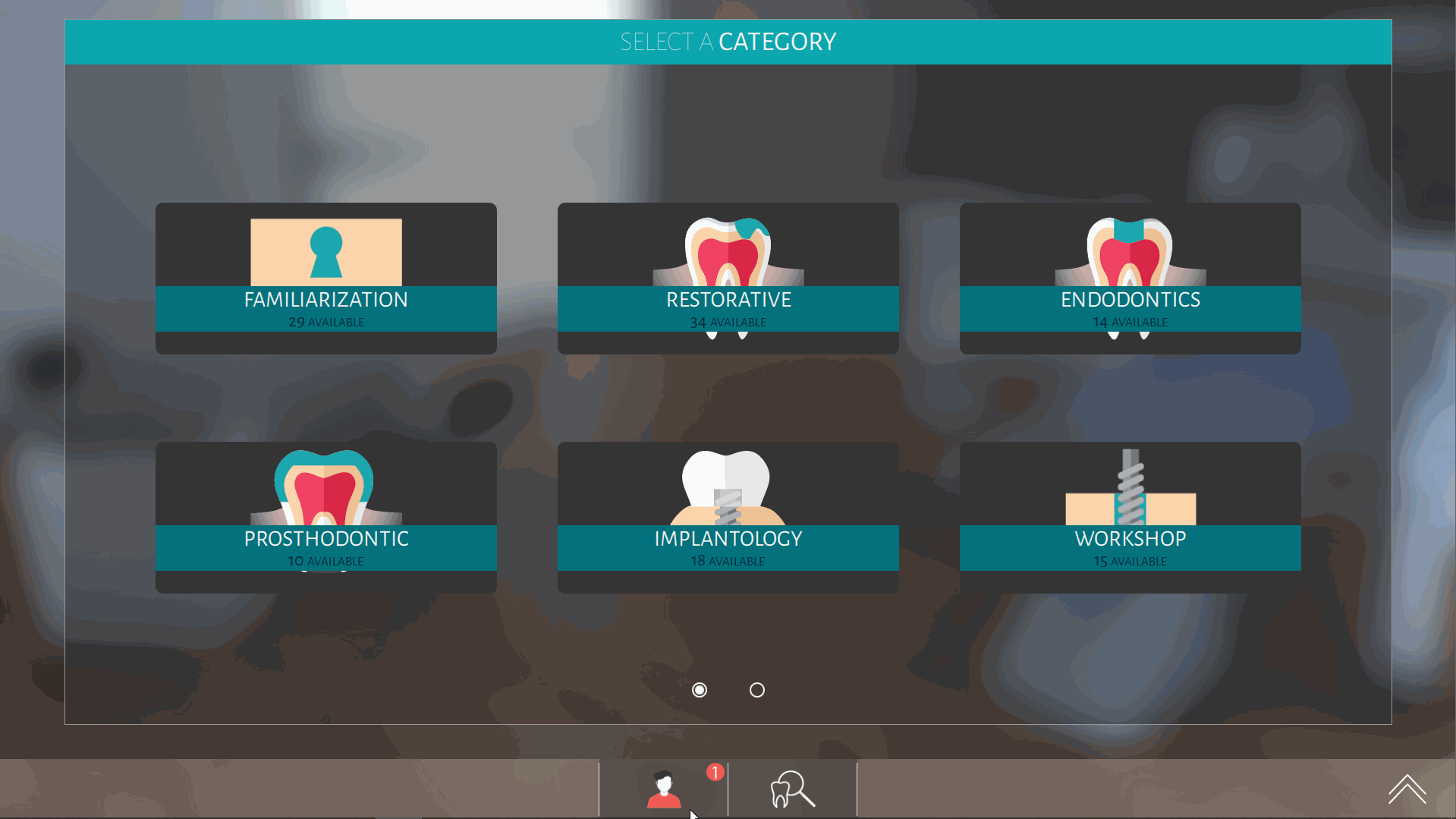 Students can access Virteasy Assistant directly from the simulator to leave messages for their teacher and receive notifications.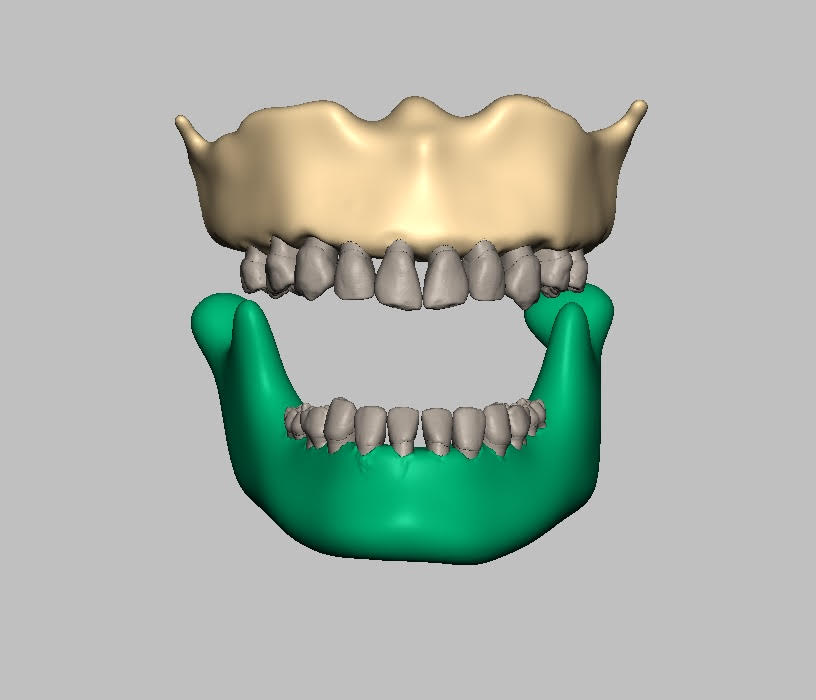 A natural jaw (both mandible and maxilla) allows for the natural placement of teeth within our virtual patient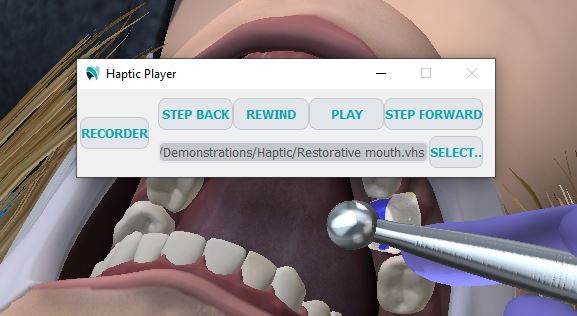 Play, pause, rewind or step backwards and forwards – review student's work from every angle.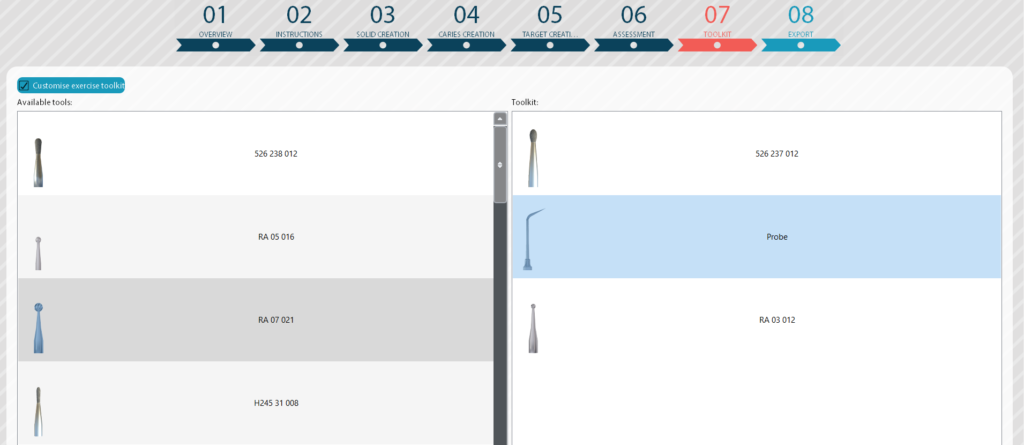 Limit the tools available to the students, or give them multiple similar tools to further test their ability.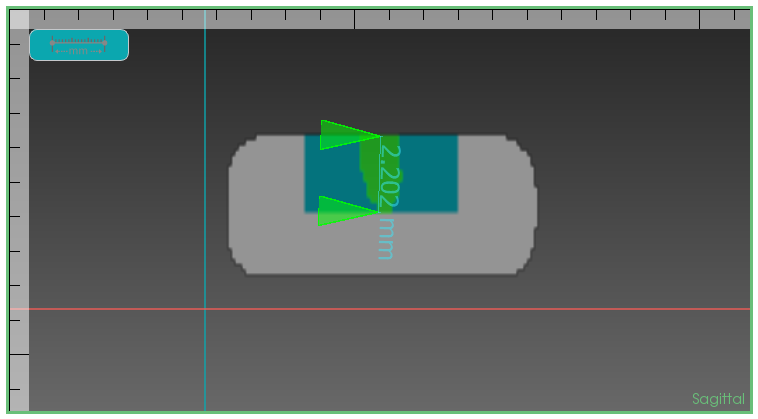 Accurately measure completed work using the real-time evaluation menu.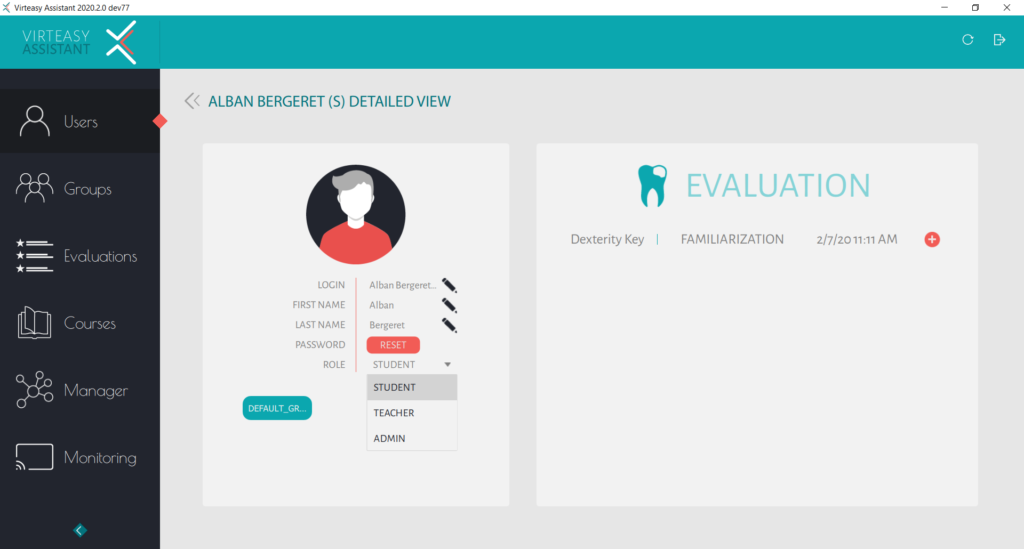 Manage and review user's profiles. See how many exercises they have completed and review their activity.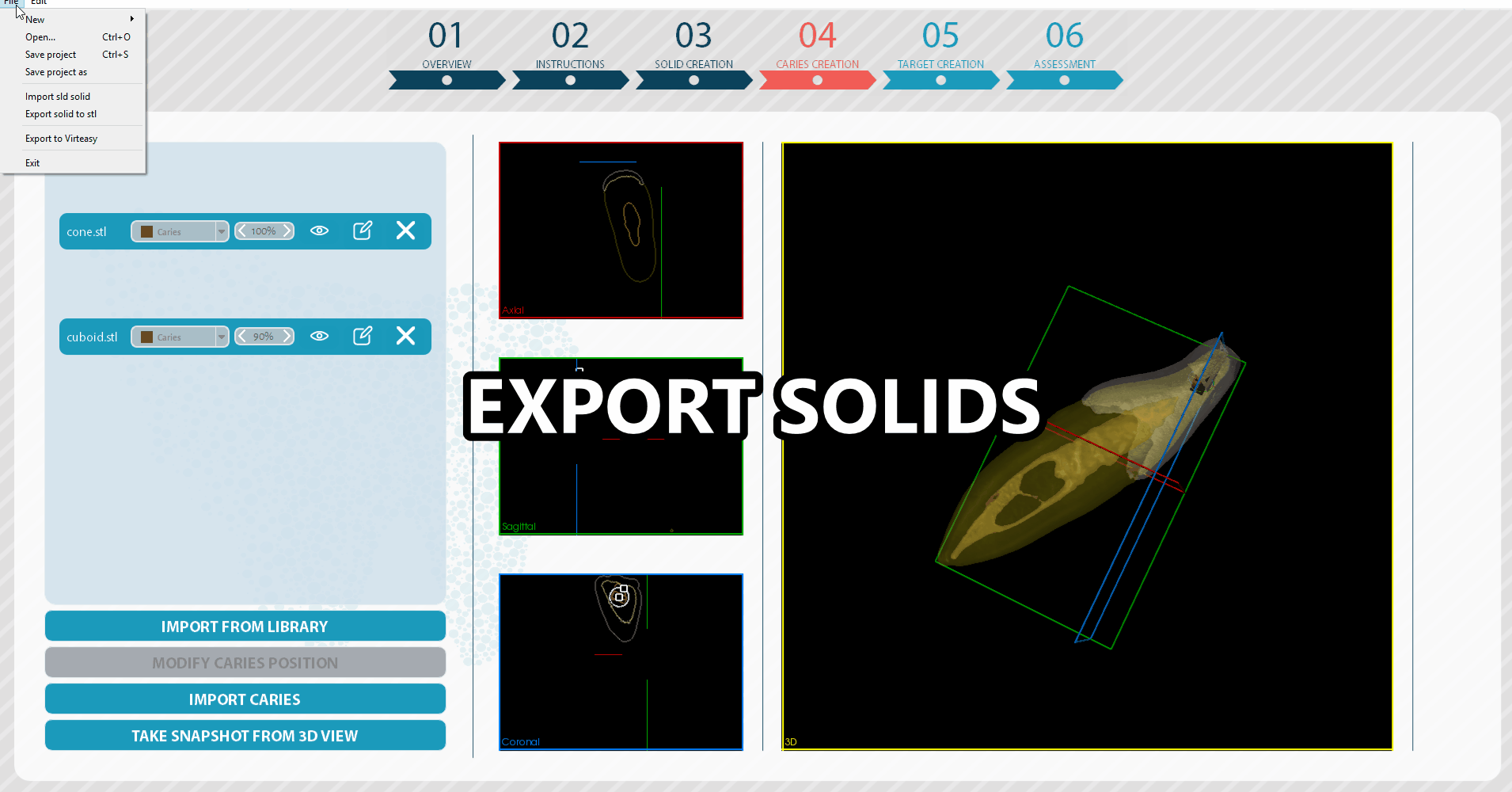 Create new cases and export them to an open STL format for printing, or using with phanthom heads or in external programs.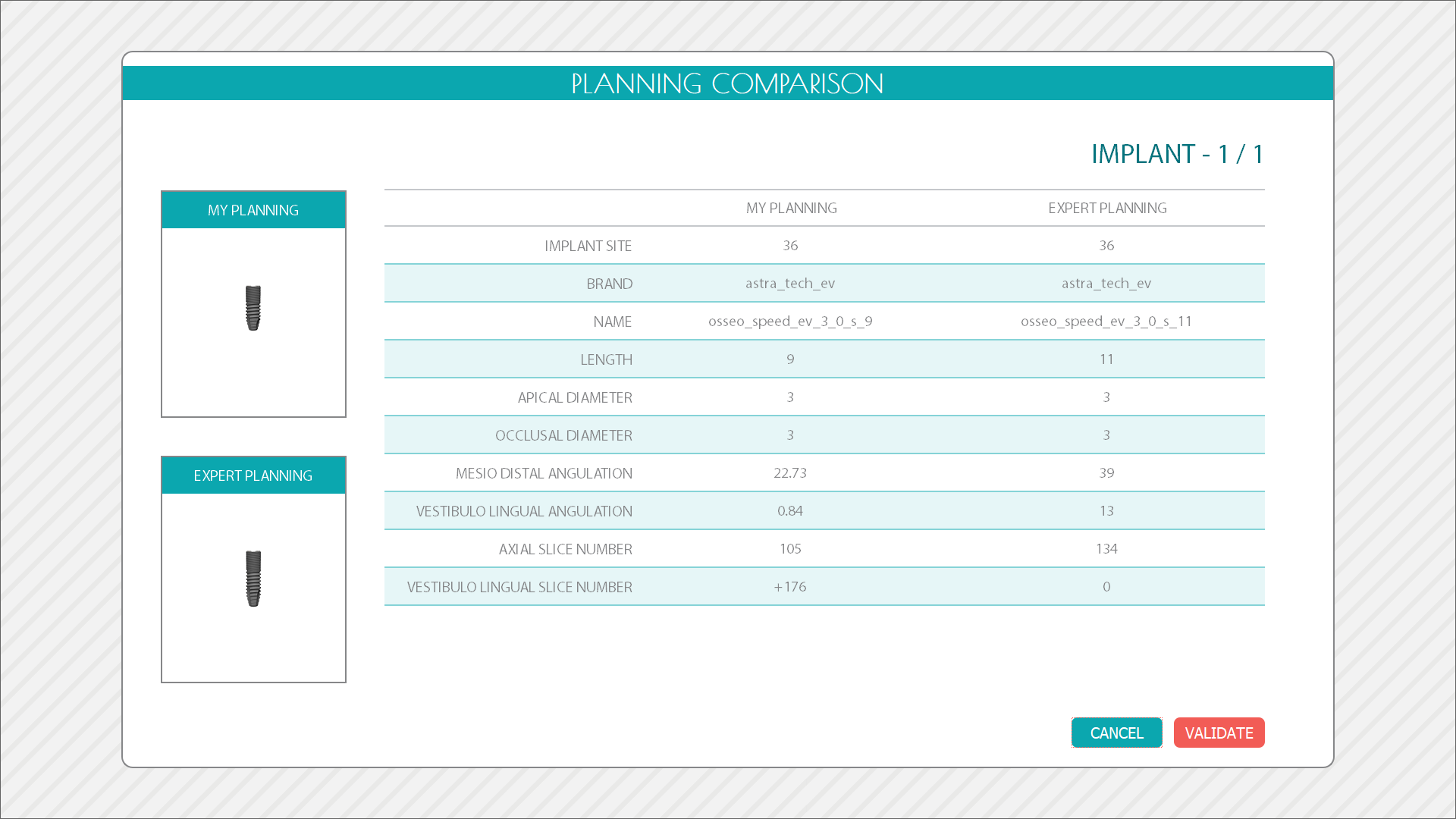 Compare the planning between students and teachers. Student's have the choice of loading either one into the simulation.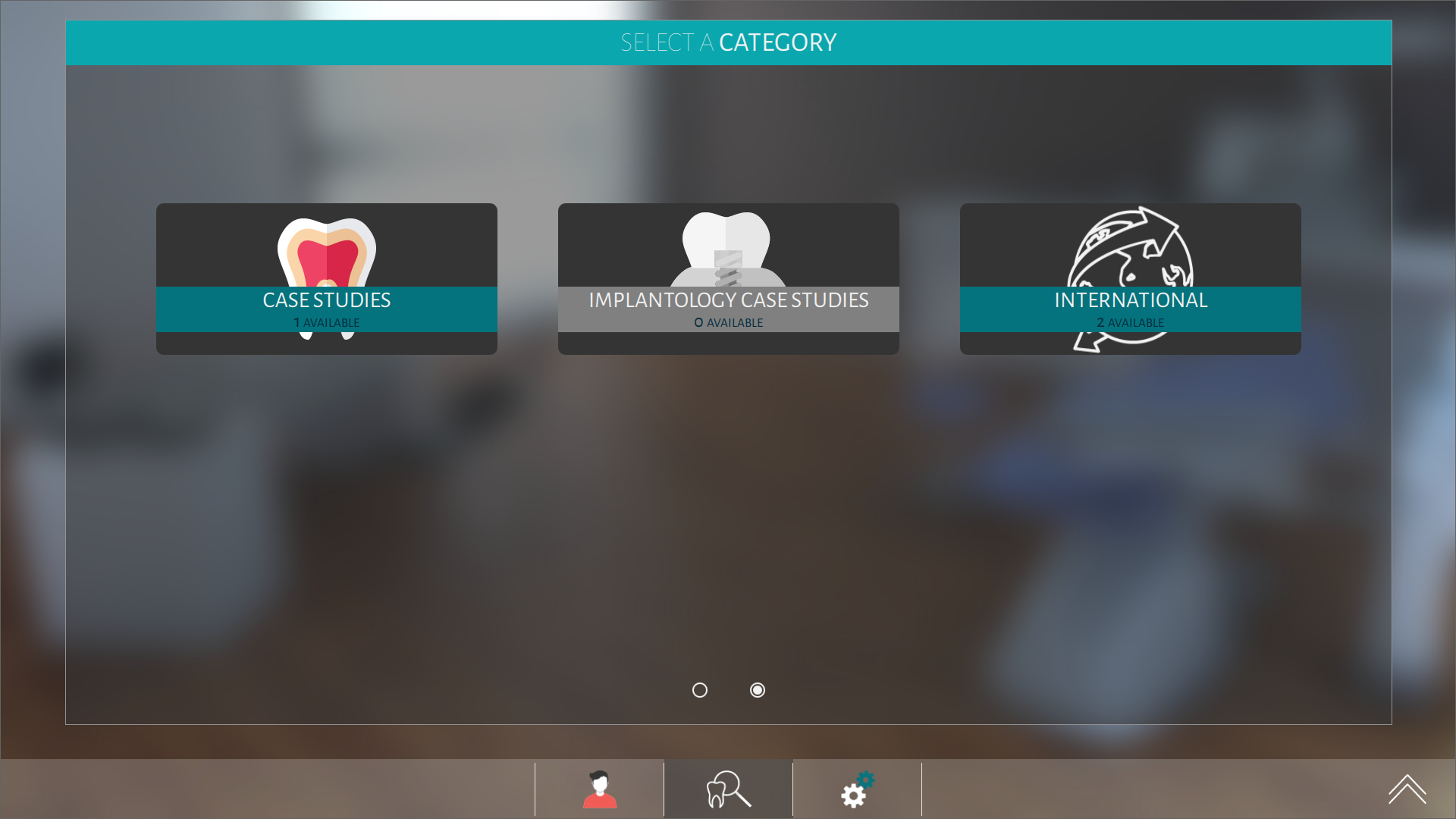 Share your exercises internationally with our network of universities. Extend your reach and further your research.
FOR ALL TYPES OF TREATMENTS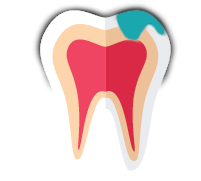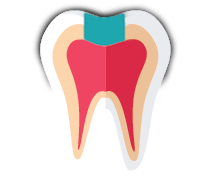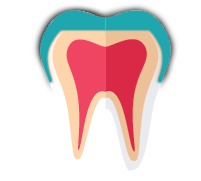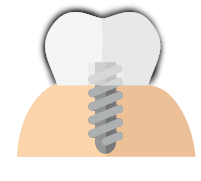 IMPLANTOLOGY
(+ PLANNING)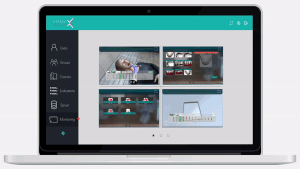 Broadcast one or many simulators from the Teacher PC and put them up on the big screen.
safe, secure, professional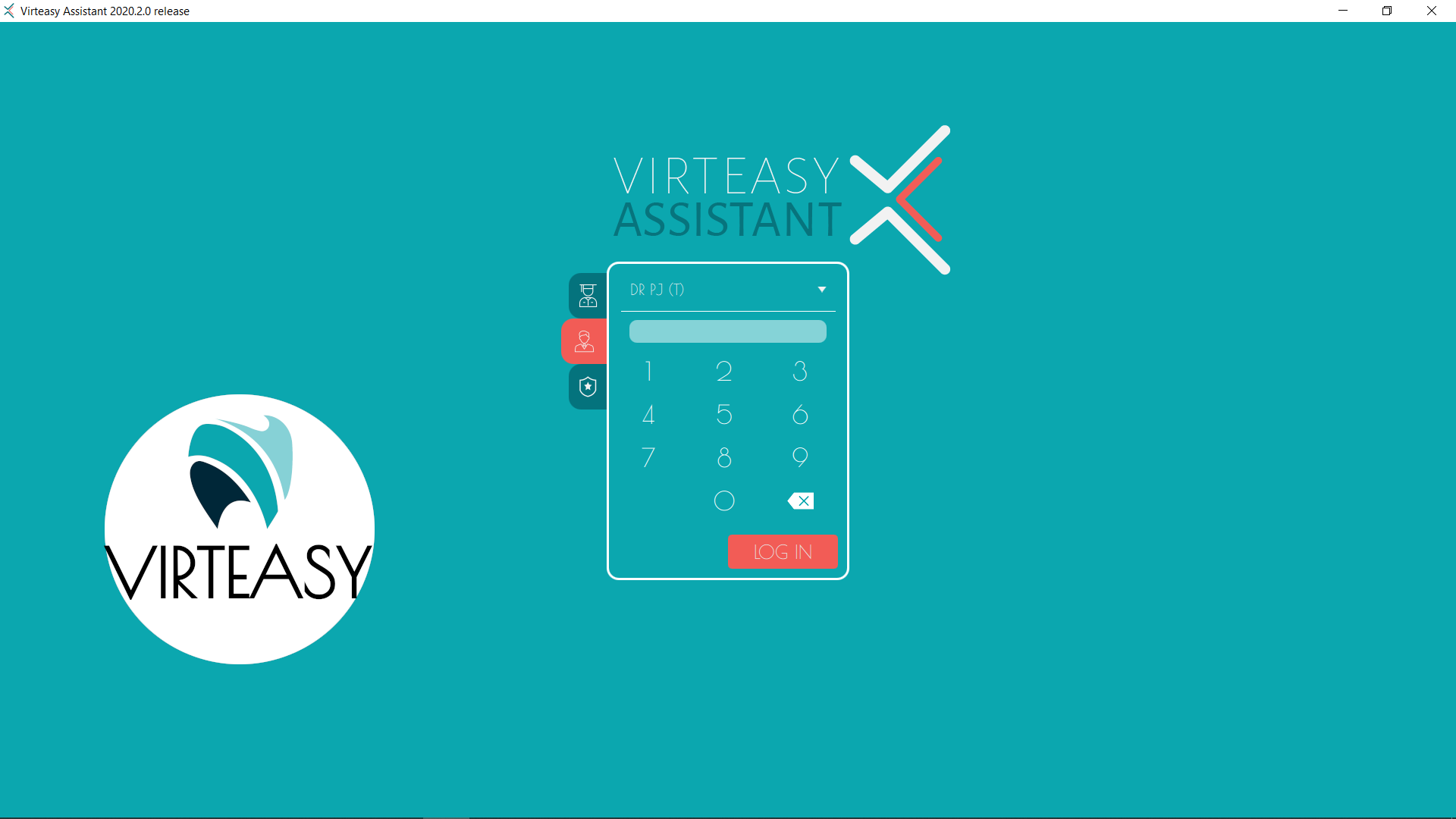 Virteasy Assistant is built on years of development integrating it into the Virteasy Classroom. It's so much more than just a spreadsheet.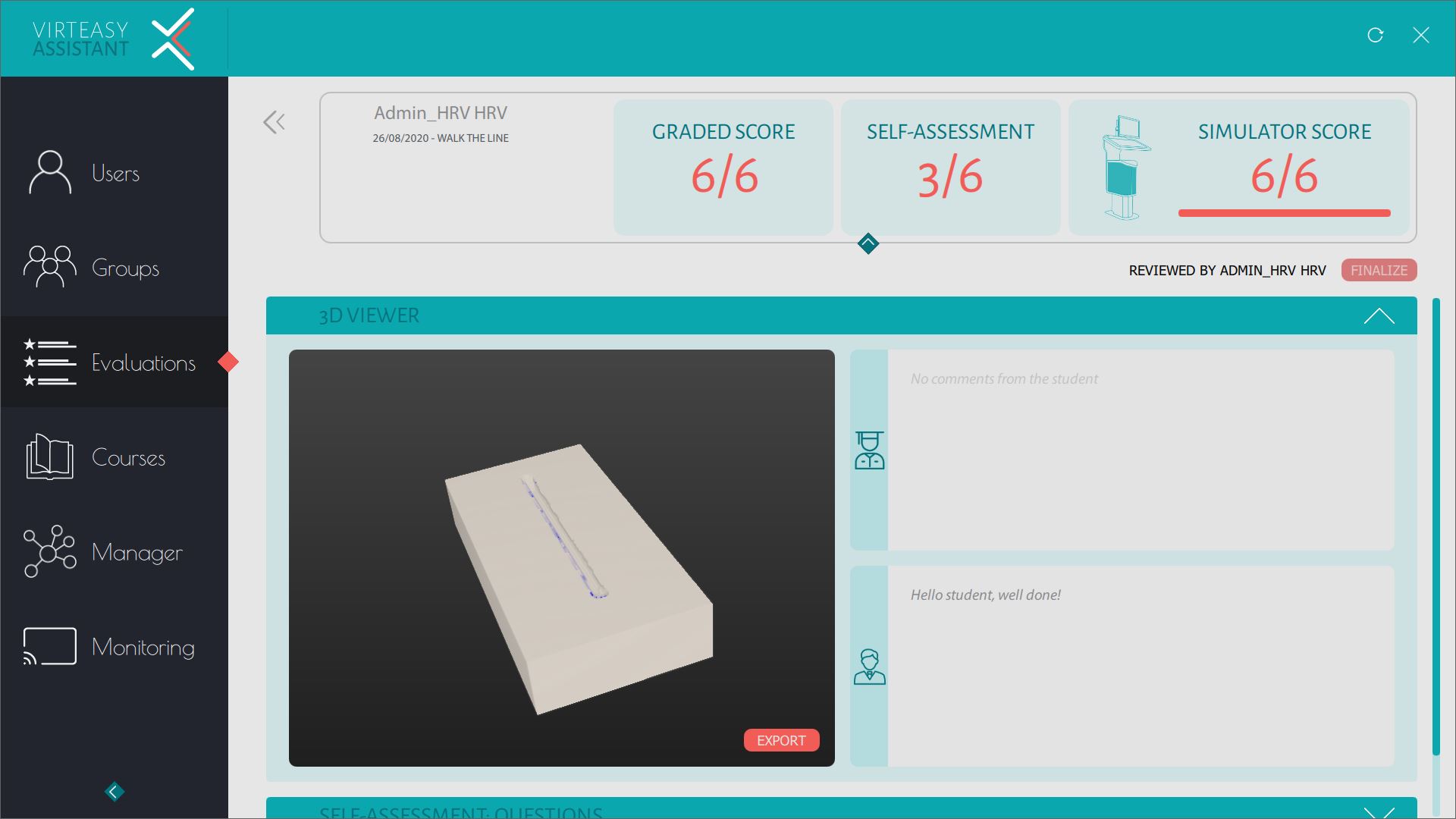 Review student work, export STL models for FREE and communicate with students so they know how to improve.
export 3D models of student's work for free
In universities around the world
From South America, to Europe, to China, to.....
Photo from The University of Sheffield of Virteasy V1
Copyright 2020 Virteasy Dental © All Rights Reserved  Legal Mentions.